In 1973, Archbishop Makarios III of Cyprus created a fund to assist needy children in Seychelles.
As the oldest charity in the country, the Archbishop Makarios Foundation of Seychelles is dedicated to the education of children and the legacy of the archbishop.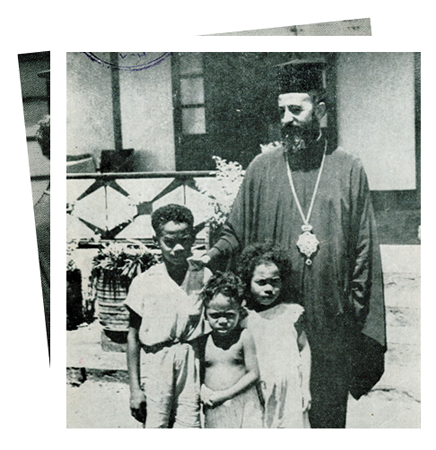 Archbishop Makarios III
in Seychelles
Archbishop Makarios was exiled in Seychelles by the British government yet he found consolation in the islands and came to love its people very much. In his diaries, he wrote, "I have visited many places all over the world and it is no exaggeration to say that the Seychelles Islands contain the most beautiful places I have ever seen."
Bursary recipients
Over 3600 Seychellois students have received bursaries since 1973. On average, over 200 awards have been made annually in re­cent years.
---
In Memoriam – Archbishop Emeritus French Chang-Him
The Archbishop Makarios Foundation of Seychelles is deeply mourning the passing away of His Grace Archbishop Emeritus French Chang-Him on 26 May 2023.
---
In Memoriam - Panos Papakokkinos
Panayiotis Constantine Papakokkinos known as Panos was born in Pedhoulas in the mountainous area of Cyprus in 1945.
---
SBC feature on Archbishop Makarios in Seychelles
Courtesy of the Seychelles Broadcasting Corporation, which produced a short documentary in the Creole language about the Archbishop, with many Seychellois people sharing their memories of his life in Seychelles.