In Memoriam – Archbishop Emeritus French Chang-Him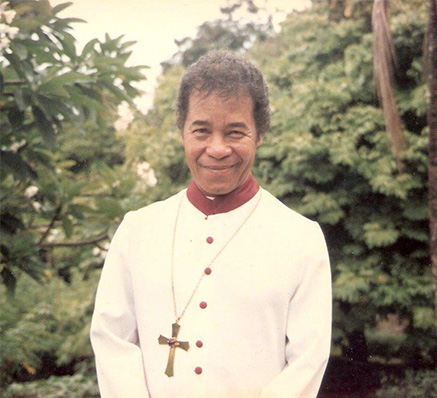 His Grace Archbishop Emeritus French Chang-Him
The Archbishop Makarios Foundation of Seychelles is deeply mourning the passing away of His Grace Archbishop Emeritus French Chang-Him on 26 May 2023. He was the longest-serving member of the organisation's board.
"It was with profound sadness that we learned of the passing away of Archbishop French Chang-Him. His tireless devotion to the causes of the vulnerable and the needy members of our society will never be forgotten. His presence in our organisation contributed in making it the success that it has become and his absence will be greatly felt. We express our deepest condolences to his family and loved ones. At this hour our thoughts and prayers are with them," said Chief Justice Rony Govinden, chairperson of the Archbishop Makarios Foundation of Seychelles.
Chief Justice Govinden added that "Archbishop French Chang-Him was one of the greatest, most noble and kindest souls of our society; a Christian soul who touched the hearts of many, who took their suffering on his shoulders and gave comfort and kindness to all. He will remain in our hearts forever; known as one who had a deep sense of justice and a great unifier, and the Judiciary together with the Legal community of Seychelles express its deepest condolences to his family and loved ones.
Archbishop French Chang-Him served on the Foundation's board as the retired Archbishop of the Anglican Church of the Indian Ocean and was formerly also Bishop of Seychelles.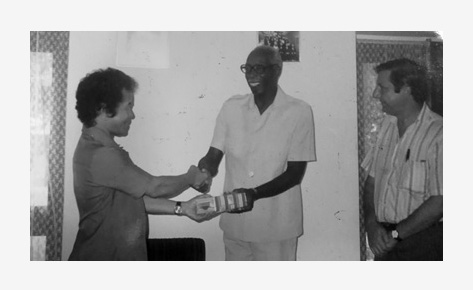 As the longest serving member of the board, Archbishop French Chang-Him kept alive the memory of Archbishop Makarios in Seychelles through the work of the Makarios Trust Fund, which is today the Archbishop Makarios Foundation of Seychelles. His dedication to the Foundation and its efforts to help educate the children of Seychelles was immeasurable, and he was a much-loved servant of God and community leader.
Archbishop Chang-Him attended theological college in England and was ordained deacon in the UK in 1962. He was ordained to the priesthood in 1963 at the Anglican St Paul's Cathedral in the Seychelles capital of Victoria.
He served as the Bishop of the Anglican Diocese of Seychelles from 1979 until his resignation in 2004. He held the position of Archbishop of the Indian Ocean from 1984 to 1995. He celebrated his golden jubilee (50 years) of service to the Anglican Church in 2013. He was designated an Officer of the Most Excellent Order of the British Empire (OBE) by Her Majesty Queen Elizabeth II, in December 2014. He was conferred the title of Archbishop Emeritus by the Indian Ocean Province of the Anglican Church in 2014.
During his retirement, Archbishop Chang-Him continued to lead services at various parishes across the country.
He was also involved in various charitable organisations including the Cancer Concern Association and he is also a founding member of the Seychelles Inter-Faith Committee (SIFCO) which brings together the leaders of different religious denominations in the country.