In Memoriam - Panos Papakokkinos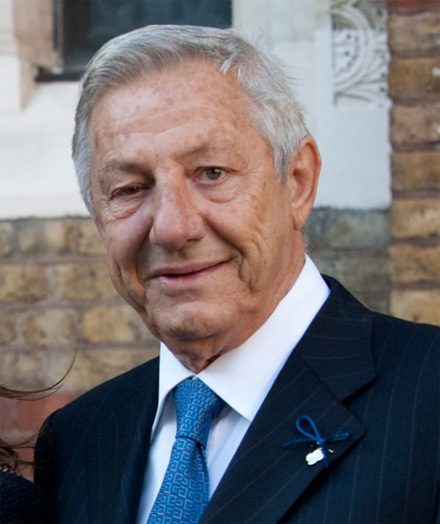 Panayiotis Constantine Papakokkinos known as Panos was born in Pedhoulas in the mountainous area of Cyprus in 1945. He had humble origins and heralds from a family of eleven brothers and sisters. His parents toiled hard for a living in post war Europe but were remarkable in founding a strong and resilient family. His father was an educated man who believed in the independence and freedom of his country about which he wrote many poems which were published. Panos' background was very much reflected in his warm personality, generosity and kindness. Throughout his life he has given financial assistance to less fortunate people.
As a young man he left his beloved island of Cyprus for Af- rica to find work so as to assist his family back home. He migrated to the Seychelles in the year before the Seychelles International Airport opened. Seychelles became his newly adopted country. He married his wife Wendy in 1975, and his daughter Georgia was born in Seychelles in 1979. Panos rented a small house at the airport aptly called Paradiso in 1971, where he started the operations for NAS (Nairobi Air- port Services) which he later modified into a kitchen and ca- tered for the first flights. The company was bought by Dobbs International which financed the first industrial kitchen on the island, which opened its doors in October 1975.
With a keen eye to the future and a strong interest in continuous innovation, Panos realized early on in his career that the key to success was in partnerships. In 1980, together with the Seychelles government he bought the business from Dobbs International and it grew from strength to strength. In 1988, e invited Servair to join as a partner of the business in order to benefit from their world leading catering expertise.
Panos as the founder and the driving force of Skychef Servair for over 41 years built a thriving and successful catering business focused on the airline industry. The company caterers for most of the airlines which fly out of the Seychelles International Airport.
Panos was always deeply connected to the country of his birth and celebrated his heritage; he was deeply knowledge- able of Greek history, architecture and literature and he was appointed Honorary Consul for the Republic of Cyprus in Seychelles in 1980 and Honorary Consul for Hellenic Republic of Greece in Seychelles in 1987. He became the founding member and representative of Cyprus on the Archbishop Makarios Trust Fund, and represented Archbishop Makarios III on the board.
Panos undertook several charitable activities in this role and he contributed to the Fund with great generosity because he believed that the children of Seychelles should be given an opportunity to have a good education. He wanted the scholarship beneficiaries to work hard in their studies and to be dedicated to learning, so that they could fulfil their dreams and follow the career of their choice. He also loved Seychelles very much and considered it his second home and he wanted to see all its children progress and live in harmony and prosperity. He believed in hard work, honesty and pros- perity. His dedication to the Archbishop Makarios Trust Fund will always be remembered by the many generations who benefited from his benevolence and for his love of the Seychellois people. He died after a long illness in August 2012.
At his core he will always be remembered as a loving father to Georgia and a doting grandfather to Maximilian and Amalia whose infinite wisdom, big-heartedness and loving nature has touched the lives of all who knew him.
Georgia has continued in her father's footsteps as Honorary Consul of the Republic of Cyprus in Seychelles. She continues to maintain and strengthen the good relations between the two island nations.